Stuart Florida Marina and Boatyard Lawyers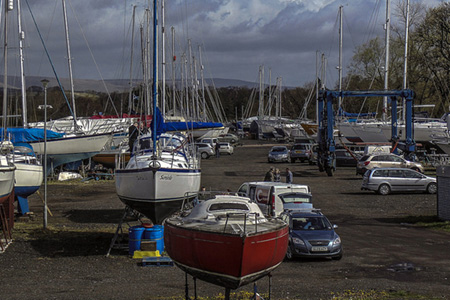 Marinas and boatyards offer Florida boaters vital services, ranging from repairs to dockage and seasonal storage. The vast majority of the services provided by marinas and boatyards are encompassed under admiralty & maritime law. The Stuart, Florida marina and boatyard lawyers at Guy Yudin & Foster, LLP.'s assist marinas and boatyards in managing the inherent risks associated with their operations. Some of the areas we can assist marinas and boatyards include:
Insurance claims
Drafting dockage or storage agreements
Nonjudicial sales
Environmental compliance
Permitting/ appeal of permit denial
Defense in agency enforcement actions
Riparian rights disputes
Marina/boatyard purchase and sale
Collections
Property damage claims
Property tax disputes
Florida Marine Business Attorneys
In addition to assisting marinas and boatyards, our marine business attorneys have significant experience dealing with the many marine service and repair businesses that work at marinas and boatyards as independent contractors. Marine businesses include electricians, divers, boat cleaners, engine repair. Many of these businesses are sole proprietors and can't always follow industry best practices of documenting all aspects of the job. In many instances, a vessel owner or captain looks to take advantage of the lack of formality and documentation and not pay these service providers for the work that was done. Guy Yudin & Foster, LLP. helps marine businesses get paid, with or without proper documentation.
Our experience representing marine business attorneys also affords our lawyers a unique perspective when working for boat owners who have legitimate claims against marine businesses for negligence, defective workmanship or breach of contract claims.
Contact
our Stuart Florida marina and boatyard lawyers or call
772.286.7372
for a free consultation.
Additional Marina & Boatyard Links
Florida Department of Environmental Protections BMP's for marinas
Florida Department of Environmental Protections Clean Marina Program
Florida Department of Environmental Protections Clean Boatyard Program
Broward County BMP's