South Florida Maritime Salvage and Marine Towing Claim Attorney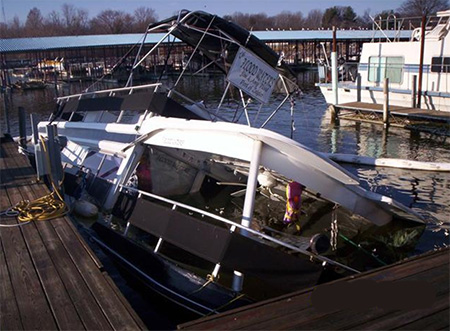 Marine Salvage v. Towing Claims
Towing
Marine towing claims are very different from salvage claims. Towing normally arises in situations with little or no imminent risk or peril to the disabled ship or the rescuer. These situations usually involve such scenarios as a mechanical breakdown, required towing to a safe destination, the delivery of fuel, jump starts, de-anchoring, and more. Boat tow claims typically involve a contract between the salvor and the captain or owner of the vessel. Although this contract is meant to set the amount towers will get paid, it is sometimes not so clear. For instance, when a salvor has a contract for towing with a captain or owner, but ultimately the vessel becomes imperiled salvage efforts maybe needed. These are the types of disputes that quickly lead to disputes in payment.
Salvage
Salvage claims arise In situations involving a higher degree of risk, and in most circumstances, a salvor provides services to rescue an imperiled vessel. Such situations include sinkings, collisions, onboard fires, or bad weather snapping lines. Salvage operations frequently involve towing, refloating a vessel, and repairing it.
As salvage work is inherently dangerous, this field of maritime law was developed to facilitate maritime commerce by offering a reward to salvagers. Salvors may work on contract or by "pure salvage", without a contract. In pure salvage cases, the salvor must file a claim for the value of the salvaged property and service performed through the legal system. Courts look at a number of factors in determining a salvage award, such as:
What was salvaged
Value of salvaged property
How long it took to salvage
Where it was salvaged
Weather and sea conditions at the time
Necessary expenses to salvage crews
Remaining value
Guy Yudin & Foster, LLP. offers competent and dedicated legal counsel in matters involving salvage and towing claims for all vessels, from private yachts to commercial vessels. If you are involved in a dispute concerning a salvage or towing dispute, it is to your advantage to get sound legal advice from an experienced attorneys at Guy Yudin & Foster, LLP. to fight for your rights.
Contact us
online or call us today for a free consultation at
772.286.7372