Experienced environmental lawyers in Stuart, Florida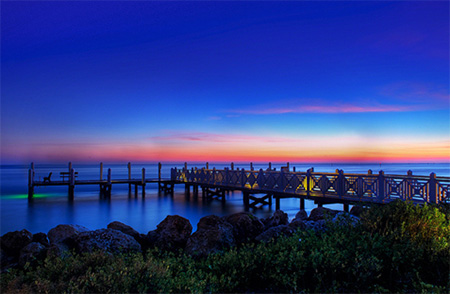 Environmental Lawyer Stuart, Florida
Environmental law is challenging, complex and requires an experienced attorney to yield positive results. If you or your company are facing allegations of violations or are subject to an investigation, it is a smart idea to work with a knowledgeable environmental attorney. Our environmental lawyers offer knowledge, expertise and dedicated representation for all our clients. The firm advises purchasers and sellers of residential, commercial and industrial properties on their environmental rights and liabilities. We have substantial experience in a broad range of environmental law matters including:
NPDES permitting
ERP permitting
dredge & fill permitting
submerged lands leases
mitigation issues
wetlands
water quality
environmental due diligence
litigation of state and federal administrative claims before administrative bodies such as DOAH and USCG;
Rule challenges
Environmental litigation in state and federal courts
Defense of RCRA actions, CERCLA claims and citizen suits
Resolving enforcement actions
Notice of Violations, Consent decrees and administrative orders
Private citizens' lawsuits
Real estate development issues
Our Stuart environmental lawyers have also actively assisted clients in dealing with various environmental issues resulting from the aftermath of Hurricanes Frances, Jean and Charley, as well numerous unnamed local storms and weather events. Our involvement in these matters ranges from providing assistance with reporting, to obtaining variances, filing insurance claims, obtaining permits, representation at hearings, applying for emergency orders, and obtaining other regulatory relief.
Whether you need assistance in obtaining approvals or with seeking relief from the government, resolving compliance issues, or if you just need some good advice on your specific environmental circumstances, our team will be there to help you efficiently manage and resolve your issues.
To schedule your free consultation with our
Stuart environmental lawyers
please call 772-286-7372 or contact us online.
ADDITIONAL ENVIRONMENTAL LAW RESOURCES