South Florida Maritime Lawyer - Admiralty Lawyers in Florida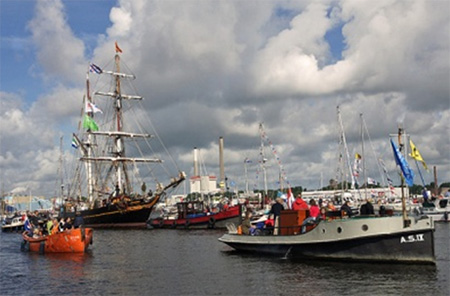 Admiralty law (or maritime law) is a distinct body of law that governs maritime claims and offenses. Maritime law was derived to assure uniformity in addressing the dangerous and unique conflicts involved in navigation and water commerce. It refers to the body of law that governs sea-going vessels and their owners, seamen, passengers, and cargo.
Admiralty and maritime law is a highly specialized area of the law deals with matters including marine commerce, marine navigation, marine salvaging, shipping, sailors, and the transportation of passengers and goods by sea. Admiralty law also covers many land based commercial activities which are maritime in nature.
The
US Constitution
gives the federal district courts the authority to hear admiralty cases. Cases which can only be heard in federal court include matters such as
enforcement of maritime liens
, foreclosure of preferred ship mortgages, limitation of liability actions and admiralty actions against the government. Many federal actions require the arrest of a vessel by the
U.S. Marshal
.
State courts do in fact have ability to hear some admiralty cases, depending on the remedy being sought. In such instances, federal and state courts are said to have concurrent jurisdiction.
Whether or not a case falls within admiralty jurisdiction is not always easy to determine. As a general rule, admiralty jurisdiction applies if the case arises from an accident on the
navigable waters of the United States
and involves some aspect of maritime commerce. A case is also within admiralty jurisdiction if it involves a contract relating to "the navigation, business or commerce of the sea". Cases can also fall within admiralty jurisdiction if they involve crimes committed on the
high seas
or against a US vessel or a US citizen.
Guy Yudin & Foster, LLP.'s South Florida maritime lawyers have many years of experience with maritime claims involving
personal injury or death
, yacht & boat owner marine insurance disputes,
vessel purchase and sale transactions
,
maritime liens
, and
towing and salvage claims
.
Protect your rights. Obtain the skilled representation you need and the compensation you deserve.
Schedule an appointment
with our admiralty lawyers in Florida or
call 772.286.7372
for a free evaluation of your case.
Admiralty and Maritime Links
Admiralty and Maritime Law Guide
This comprehensive legal guide provides statutes, court opinions, and commentary on admiralty law in the U.S.
Admiralty Law - Overview
The Legal Information Institute at Cornell University publishes this summary including historical and modern sources of admiralty law.
Admiralty Law - Wikipedia
Authoritative discussion of the major components of admiralty law, including liability issues, piracy, and international conventions.
United States Coast Guard
Information about the Coast Guard, and its mission to safeguard the nation's interests and the environment. Established in 1790, this branch of the armed forces is now part of the Department of Homeland Security.
US Code - Navigation and Navigable Waters
Title 33 of the United States Code contains federal maritime laws dealing with ocean exploration, oil spills, inland waterways navigation, vessel collisions, bridges over navigable waters, and more.
US Code - Shipping Laws and Regulations
Title 46 of the code contains the federal laws that regulate shipping. These laws cover issues such as cargo inspection, licensing for merchant seamen, tonnage taxes, and drug enforcement.
US Navy
More than 300,000 active-duty personnel are engaged in the Navy's objective of deterring aggression and protecting freedom. Learn about the world's most dominant naval force.